3D BIM Modeling Services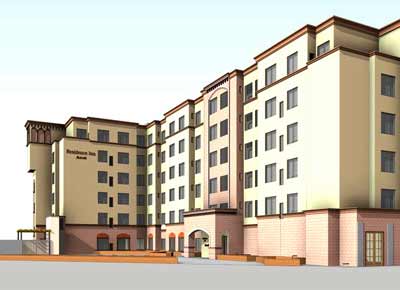 We create 3D models for building construction project while adhering to your (LOD) Level of Detail for construction companies, architects, and engineers. We provide purpose built models using Revit that are prominently used for construction-caliber quantities, estimates, schedules, clash detection and documentation.
We offer comprehensive 3D BIM modeling services to the construction industry with the enlisted key features:
Transform 2D to 3D BIM from all the drawings received, review the drawings simultaneously and raise RFIs for missing details
To develop 3D models with LOD specifications, we partner with our clients for obtaining in-depth relevant data and detailed drawings for optimum efficiency
Once a majority of RFIs are closed, we rework on the 3D model, combine LOD 300 and LOD 350 and use it for simulation if need be
Modeling with complete fabrication information with precise quantity, sizes, shape, location and orientation in the complete building information with LOD 400 details
For LOD 500, we model elements as per the constructed assemblies which serve ease during operations and maintenance with all the details as in LOD 400 be it geometric or non-geometric
Our Revit BIM modeling services are focused to help Architectural and construction companies gain profitability in construction projects.
Talk to our BIM experts to discuss your projects.
We are here to help you...
Speak to our BIM Experts for your queries today