Structural BIM Services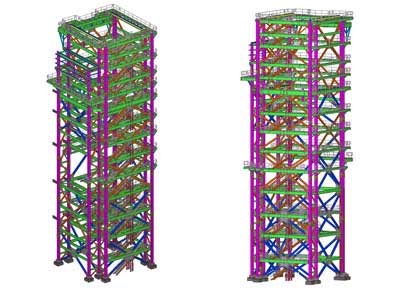 We partner with structural design firms, structural engineers, contractors and construction companies for developing structural BIM models in Revit Structure or Tekla for steel detailing. Our Structural BIM services aim to uplift the efficiency of construction projects by delivering coordinated structural 3D BIM models and plans with comprehensive information.
What we offer for structural BIM services:
3D Structural plans and models
Tekla Steel Detailing models
Rebar detailing models
2D structural drafts in AutoCAD and Revit Structure
QTOs, BOMs, RFIs, and material ordering through 5D BIM
4D construction sequencing and scheduling videos
Cost estimation for structural works in 5D BIM 
Precast and prefabricated steel detailing
With an experience of 25+ years in offshoring industry, our Structural BIM teams can handle projects of any size, scale and complexity.
Speak to our Structural BIM engineers and consultants for eliminating your queries.
We are here to help you...
Speak to our BIM Experts for your queries today