Shop Drawing Services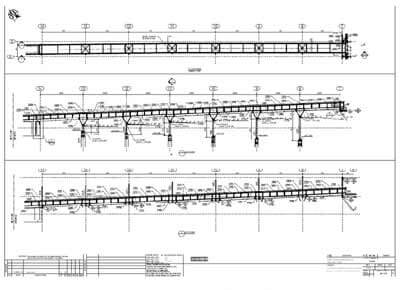 We have proficient team and expertise to create BIM models that are precise, accurate, coordinated, and reliable enough to pave path for the Shop and Fabrication process. Using such a BIM model with digitally designed data for fabrication and detailing helps contractors and engineers gain efficient & high quality results.
Shop drawings by Hi-Tech BIM experts are up to date with enormous vital information about all various aspects of fabrication components including measurement, specifications, installation and connection details. A step further, our shop drawings serves as a huge informational database helpful in making an informed decision about selecting a construction technique to achieve the best possible output.
We also help you integrate shop and fabrication drawings from architects and engineers to ensure all; the contractors – manufactures and suppliers have the same understanding to avoid future complications and unplanned on-site changes.
We provide various structural shop drawings for:
Structural Steel Components
Trusses
Reinforced Concrete
Pre-cast Concrete
Structures and Millwork
With structural team of highly qualified structural drafters and modelers, our structural shop drawings encompass steel shop drawings, sheet metal fabrication drawings, woodwork shop drainages, millwork shop drawings etc.
Talk to Our BIM Experts today to discuss your project
We are here to help you...
Speak to our BIM Experts for your queries today