BIM Solution for Healthcare Facility and Construction Projects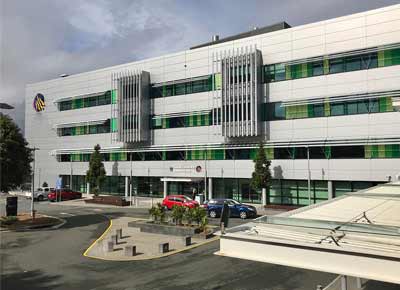 Hi-tech BIM collaborates with clients; both public and private sector, to develop highly intelligent and information rich BIM designs for every type of Healthcare facility that promotes recovery and support the highest standards of modern clinical care.
We have partnered our clients for projects including major acute hospitals, new build green campus to renovation of existing inner city hospitals, specialist facilities including cancer centers, children's hospitals and mental health units.
The innovative partnership with all our clients starts from acting as one of the client advisor at the planning stage to providing BIM services for various aspects of a hospital design. Our prime motto is sustainable design and construction, with equal attention towards Carbon management – Cleaner/greener transport policies – Energy reduction and Water conservation.
Our team of experts well conversant with real life challenges of working within live Hospital environments while assuring uninterrupted patient care along with the safety and well-being of staff and visitors; is what gives us that competitive advantage.
Health care facilities are not only complex in nature, but they also involve a wide range of spatial requirements for healing, diagnosis and treatment. Today healthcare has adopted a more comprehensive and a holistic approach towards healing, and buildings play an important role in facilitating the adoption of this approach.
This is because; buildings impart faster and better healing by providing the patients (occupants) a better environment. And this is precisely the reason why building a Healthcare facility requires BIM intervention the most.
BIM intervention helps not only plan and schedule construction, but also detect clashes in early stages, reduce risks, reduce liabilities and provide a more conducive environment to occupants – i.e. the patients, doctors, hospital staff, volunteers, relatives of patients etc.
We are here to help you...
Speak to our BIM Experts for your queries today