Architectural BIM Services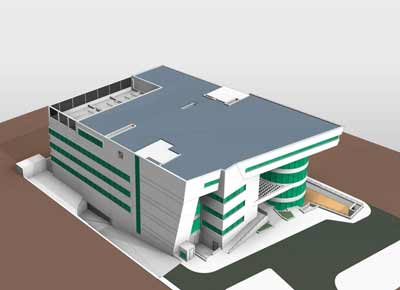 Our 3D BIM experts offer architecture BIM services to architectural consultants, architectural firms, and interior designing firms for 2D and 3D BIM/CAD modeling of buildings and complexes. We provide everything from 2D architectural floor plan to complete 3D rendered as-built model of the building to be constructed for design visualization.
Our Architecture BIM Services include:
Develop BEPs from CAD drawings by generating 3D BIM models
Convert PDFs, blueprints and paper drawings into intelligent 3D BIM models
Collaborate architectural, structural and MEP designs on Revit CDE
Create 3D models using Revit Architecture, 3Ds Max and others
Create 3D visualizations, walkthrough, and 360 degree views as per AIA standards
Create parametric Revit families of architectural products
Convert SolidWorks furniture model into Revit BIM object
Why should you partner us for Architecture BIM Services?
Our long standing experience helps us in leveraging multi-functionality of Revit for architects and gives us an edge over enlisted areas:
200+ professional architects, engineers for better best deliverables
Hands on experience of working with all prominent BIM platforms
Well-versed BIM specialists with 10+ years of experience
Client centric BIM implementation and consulting
Compliance to regional specific design standards
Identity and data privacy compliant policies
We also create BIM libraries for architectural products like louvers, grills, stairs, walls, balustrades etc. for interior designing firms and engineers to coordinate structure accordingly.
Drop us an email for further details on our architecture BIM services.
We are here to help you...
Speak to our BIM Experts for your queries today