Revit Family Creation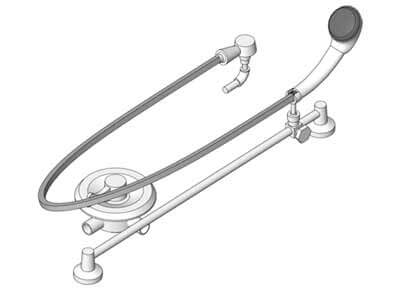 Our BIM modelers offer Revit family creation services to architects, structural engineers, MEP engineers and construction firms and help to speed up BIM modeling and drawing generation process. We develop BIM libraries for various building types including commercial, industrial complexes, shopping malls, high-rise building, skyscrapers, and many others to develop as-built directly from Revit BIM libraries.
Our specialization for Revit Family Creation:
We deliver 3D BIM object creation in Revit for ready-use of manufacturers of standard parts and our services encompass the enlisted:
Transforming 2D drawings to 3D BIM content
Standard BIM objects of MEP, HVAC, furniture etc.
BIM library creation as per NBS or OpenBIM standards
Develop BIM-ready content from manufacturing drawings
Translating CAD models in to BIM content
Developing PDTs for parametric BIM objects
Revit MEP families for quick replication
Our global reach across the USA, UK, Canada, Europe, Germany, France, Singapore, Hong Kong etc. helps us facilitate our clients by being near them virtually.
Contact us for Revit Family Creation Services.
We are here to help you...
Speak to our BIM Experts for your queries today