BIM for Design Support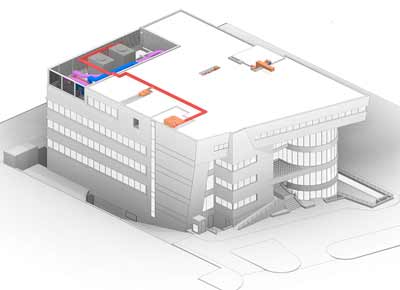 We convert designs into information-rich BIM-ready 3D models for buildings, infrastructures and utilities and help contractors, engineers and architects gain valuable insights. We offer BIM VDC services for seamless design communication within the teams of construction firms and general contracting companies.
Our VDC in BIM for design support services include:
With our in-house team of engineers, architects and BIM experts, we deliver enlisted services to our clients across the North America, Europe, Australia, APEC region and the Middle East:
3D BIM with (LOD 100 to LOD 500) in CDE of Revit
3D visualization and animation for construction sequencing
Clash detection and resolution to meet offsite construction needs
Heat load calculations for optimum energy consumption
BIM QA / QC for ensured correct decision making process
Manage, implement, and train the resources for 3D BIM modeling
Strong design collaboration and coordination for recued reworks
Advantages of hiring experienced VDC consultants:
With an experience of 25+ years in the industry, partnering with us offers benefits that include:
Long standing experience with better problem solving in BIM
Scalable technology infrastructure and skillsets
Value addition at each stage for VDC implementation
Valued insights and expert consulting for BIM
200+ BIM specialists, engineers, designers and architects
Speak to our VDC BIM specialists for detailed construction project discussion.
We are here to help you...
Speak to our BIM Experts for your queries today