5D BIM Cost Estimation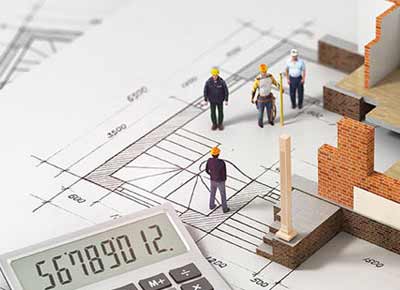 We provide 5D BIM Cost Estimating services to architects, contractors, designers, operators, owners, manufacturers, engineers, sub-contractors and material suppliers to synchronize estimating, scheduling, project controls, designs and accounting. Our Revit modelers create data rich and responsive Revit 5D BIM models to expedite the collaboration amongst participating teams of any construction project, and thereby establishing robust cost planning. We are capable of delivering 5D BIM models with any Level of Detailing [LOD] from LOD 100 to LOD 500 using trusted software like; Autodesk Revit, Navisworks for all BIM projects.
We offer comprehensive 5D BIM Cost estimation services to the construction industry with the enlisted key features:
Upgrading BIM 4D to 5D
Quantity take off
Material take off
Quantity Extractions
Prefabrication solutions
Architectural, Structural, MEP Integration
Virtual intelligent 3D model creation
Cost estimates at every phases of project design 
Master planning cost estimating and analysis
Want intelligent and interactive BIM models for execution, assembly and installation for your architectural firm?
Talk to our 5D BIM experts to discuss your projects.
We are here to help you...
Speak to our BIM Experts for your queries today