BIM Solutions for Facility Manager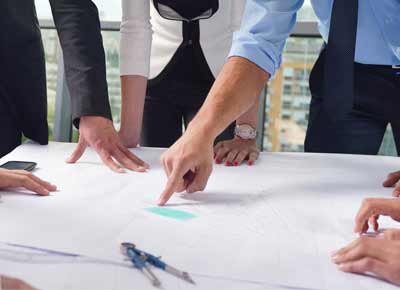 Our BIM solutions for Facility Managers, helps them to moderate contractor costs, eliminate delays and streamline operational as well as maintenance activities, and all this through accessible, accurate data.
We assist them in collecting and collating contractor services information, system details and schedules, equipment specifications, manufacturer details and relative information to develop a 3D BIM model. This empowers facility managers, owners and stakeholders with a single reference model for building operation and maintenance activities.
Our professionals actively work towards BIM FM integration through COBie Construction Operations Building Information Exchange (COBie). Till now all the data was not entered into one model or system accessible by all the stakeholders. COBie (Construction Operations Building Information Exchange) is one of those primary standards been developed for BIM FM integration. COBie prominently highlights how various types of building and equipment data can and should be captured.
COBie – Construction Operations Building information exchange BIM Support includes
Preparing Data Drops at set stages of a project, across design, construction and operation phases
COBie consultation
Setting up COBie models
Data extraction from existing consultant models
Information model validation for COBie exchange
Audit existing information models for suitability of COBie exchange
COBie data drops for Facility Management
We are here to help you...
Speak to our BIM Experts for your queries today