BIM solution for Airport Buildings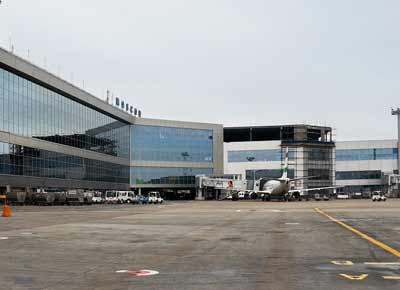 We have always extended BIM support to partners working on airport construction and development projects, helping them set new industry standards.
Our company specializes in point cloud to BIM conversion for as-built structures, Building information modeling and documentation, BIM MEP clash detection, VDC for lean design and higher sustainability etc. Our scope of work includes BIM support for construction of terminals, roadways, parking space, cargo facilities, airport aprons etc.
Aviation facility construction managers utilize our BIM capabilities for construction planning, for visualization and communication, for facility management, etc. and also as a program validation tool. With virtual airport design and construction support, difficulty in design analysis and clash detection tends to reduce dramatically, reducing the challenge of rework as well.
Building structures for the aviation sector hence becomes easy and efficient and provides the best business benefits.
The aviation industry is one of its kinds – airport facilities are local, but they connect people across the globe. The industry's demand for security, safety and sustainability are also higher and providing cost and time efficiency across projects, is critical to the aviation sector.
Hi-Tech BIM has teamed up with contractors and architects for several ambitious aviation facility development projects and delivered high business value through BIM solutions.
We are here to help you...
Speak to our BIM Experts for your queries today