About Us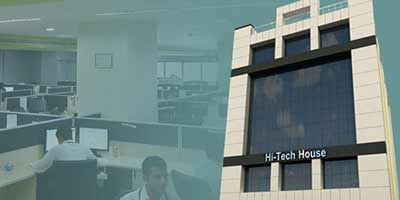 Assertiveness of owners and contractors, about authors of BIM models providing everything that BIM can do, has increased the number of architects and engineers; who have BIM deliverables in their engagement agreements.
Along with technology, we too have evolved way ahead of something that started as mere redline markups and CAD conversion projects to full-fledged construction document production and next-generation Building Information Modeling (BIM).
Hi-Tech Today
Business
Revenue growth above NASSCOM's estimate of 15-20%
Ranked among Top BPO companies by D&B for 3 years in a row
High performance capacity, enhanced financial strength and zero-debt company
Clients
5000+ clients across USA, Europe, Australia & Middle-East
Focused long term relationships, 80% recurring clients.
Employees
1000+ professionals at 7 offices including India and USA
More than 25% of employees with 5+ years of association
Senior management with average span of 15+ years of experience
Partnering with us needs no additional investments in technology. We get integrated to your existing systems and procedures for that fast and efficient ramp-up. Our BIM expertise reigns across architectural and engineering processes starting from schematic design to project completion.
A team of virtual construction professionals from Hi-Tech BIM, a division of Hi-Tech iSolutions LLP provides a comprehensive design process that brings to life interactions between designers and each design element. We also help your engineers to capitalize on their competencies to attain accurate planning and control to implement and successfully deliver advanced and proven concepts.